Posts for tag: wisdom teeth
By Summit Dental Group
October 05, 2019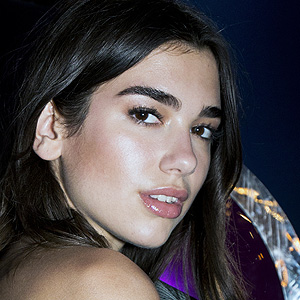 When die-hard music fans hear that their favorite performer is canceling a gig, it's a big disappointment—especially if the excuse seems less than earth-shaking. Recently, British pop sensation Dua Lipa needed to drop two dates from her world tour with Bruno Mars. However, she had a very good reason.
"I've been performing with an awful pain due to my wisdom teeth," the singer tweeted, "and as advised by my dentist and oral surgeon I have had to have them imminently removed."
The dental problem Lipa had to deal with, impacted wisdom teeth, is not uncommon in young adults. Also called third molars, wisdom teeth are the last teeth to erupt (emerge from beneath the gums), generally making their appearance between the ages of 18-24. But their debut can cause trouble: Many times, these teeth develop in a way that makes it impossible for them to erupt without negatively affecting the healthy teeth nearby. In this situation, the teeth are called "impacted."
A number of issues can cause impacted wisdom teeth, including a tooth in an abnormal position, a lack of sufficient space in the jaw, or an obstruction that prevents proper emergence. The most common treatment for impaction is to extract (remove) one or more of the wisdom teeth. This is a routine in-office procedure that may be performed by general dentists or dental specialists.
It's thought that perhaps 7 out of 10 people ages 20-30 have at least one impacted wisdom tooth. Some cause pain and need to be removed right away; however, this is not always the case. If a wisdom tooth is found to be impacted and is likely to result in future problems, it may be best to have it extracted before symptoms appear. Unfortunately, even with x-rays and other diagnostic tests, it isn't always possible to predict exactly when—or if—the tooth will actually begin causing trouble. In some situations, the best option may be to carefully monitor the tooth at regular intervals and wait for a clearer sign of whether extraction is necessary.
So if you're around the age when wisdom teeth are beginning to appear, make sure not to skip your routine dental appointments. That way, you might avoid emergency surgery when you've got other plans—like maybe your own world tour!
If you would like more information about wisdom tooth extraction, please call our office to arrange a consultation. You can learn more in the Dear Doctor magazine articles "Wisdom Teeth" and "Removing Wisdom Teeth."
By Summit Dental Group
November 19, 2018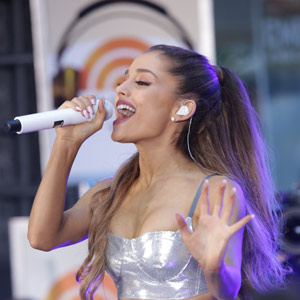 Via a recent Instagram post, pop diva Ariana Grande became the latest young celebrity to publicly acknowledge a dental milestone: having her wisdom teeth removed. The singer of hits such as "Break Free" and "Problem" posted an after-surgery picture of herself (wearing her signature cat-eye eyeliner), with a caption addressed to her teeth: "Peace out, final three wisdom teeth. It's been real."
With the post, Grande joined several other celebs (including Lily Allen, Paris Hilton and Emile Hirsch) who have shared their dental surgery experience with fans. Will "wisdom teeth removal" become a new trending topic on social media? We aren't sure — but we can explain a bit about the procedure, and why many younger adults may need it.
Technically called the "third molars," wisdom teeth usually begin to emerge from the gums between the ages of 17 and 25 — presumably, around the same time that a certain amount of wisdom emerges. Most people have four of these big molars, which are located all the way in the back of the mouth, on the left and right sides of the upper and lower jaws.
But when wisdom teeth begin to appear, there's often a problem: Many people don't have enough space in their jaws to accommodate them. When these molars lack sufficient space to fully erupt (emerge), they are said to be "impacted." Impacted teeth can cause a number of serious problems: These may include pain, an increased potential for bacterial infections, periodontal disease, and even the formation of cysts (pockets of infection below the gum line), which can eventually lead to tooth and bone loss.
In most cases, the best treatment for impacted wisdom teeth is extraction (removal) of the problem teeth. Wisdom tooth extraction is a routine, in-office procedure that is usually performed under local anesthesia or "conscious sedation," a type of anesthesia where the patient remains conscious (able to breathe normally and respond to stimuli), but is free from any pain or distress. Anti-anxiety medications may also be given, especially for those who are apprehensive about dental procedures.
So if you find you need your wisdom teeth extracted, don't be afraid to "Break Free" like Ariana Grande did; whether you post the results on social media is entirely up to you. If you would like more information about wisdom tooth extraction, please call our office to schedule a consultation. You can learn more in the Dear Doctor magazine articles "Wisdom Teeth" and "Removing Wisdom Teeth."
By Summit Dental Group
August 21, 2018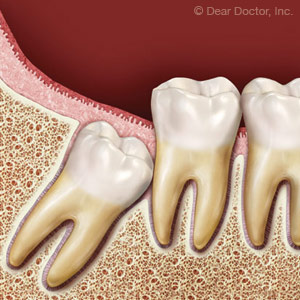 Teeth damaged by decay, periodontal (gum) disease or trauma are often removed (extracted) if they're deemed beyond repair. But there's another reason we may recommend an extraction: a tooth is causing or has the potential to cause problems for other teeth and your overall oral health.
Some of the most frequent cases of "preventive extraction" involve the third molars, or wisdom teeth, located in the very back of the mouth. They're usually the last permanent teeth to come in, which is related to some of the problems they can cause. Because they're trying to come in among teeth that have already erupted they don't always erupt properly, often at abnormal angles or not fully erupting through the gums, a condition called impaction.
Impacted or misaligned wisdom teeth can put pressure on adjacent teeth and their roots, which can cause root resorption that damages the second molar. They can also increase the risk of periodontal (gum) disease in the gum tissues of the second molars, which if untreated can ultimately cause teeth and bone loss.
Because of current or possible future problems with wisdom teeth, we often consider removing them at some early point in the person's dental development. Such a consideration shouldn't be undertaken lightly, since wisdom teeth extraction is often complex and fraught with complications, and it usually requires a surgical procedure.
That's why we first conduct a comprehensive examination (including x-ray or other imaging to determine exact location and possible complications) before we recommend an extraction. If after careful analysis an extraction appears to be the best course, we must then consider other factors like planned orthodontics to determine the best time for the procedure.
Once performed, a wisdom tooth extraction can resolve existing problems now and reduce the risks of gum disease or malocclusions in the future. When it comes to wisdom teeth, removing them may be in your or your family member's best interest for optimal dental health.
If you would like more information on wisdom teeth, please contact us or schedule an appointment for a consultation. You can also learn more about this topic by reading the Dear Doctor magazine article "Wisdom Teeth."