Posts for tag: veneers
By Summit Dental Group
April 22, 2020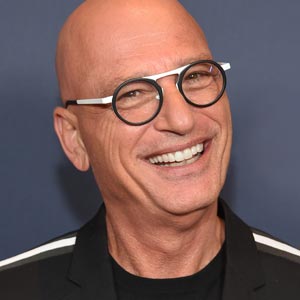 You probably wouldn't be surprised to hear that someone playing hockey, racing motocross or duking it out in an ultimate fighter match had a tooth knocked out. But acting in a movie? That's exactly what happened to Howie Mandel, well-known comedian and host of TV's America's Got Talent and Deal or No Deal. And not just any tooth, but one of his upper front teeth—with the other one heavily damaged in the process.
The accident occurred during the 1987 filming of Walk Like a Man in which Mandel played a young man raised by wolves. In one scene, a co-star was supposed to yank a bone from Howie's mouth. The actor, however, pulled the bone a second too early while Howie still had it clamped between his teeth. Mandel says you can see the tooth fly out of his mouth in the movie.
But trooper that he is, Mandel immediately had two crowns placed to restore the damaged teeth and went back to filming. The restoration was a good one, and all was well with his smile for the next few decades.
Until, that is, he began to notice a peculiar discoloration pattern. Years of coffee drinking had stained his other natural teeth, but not the two prosthetic ("false") crowns in the middle of his smile. The two crowns, bright as ever, stuck out prominently from the rest of his teeth, giving him a distinctive look: "I looked like Bugs Bunny," Mandel told Dear Doctor—Dentistry & Oral Health magazine.
His dentist, though, had a solution: dental veneers. These thin wafers of porcelain are bonded to the front of teeth to mask slight imperfections like chipping, gaps or discoloration. Veneers are popular way to get an updated and more attractive smile. Each veneer is custom-shaped and color-matched to the individual tooth so that it blends seamlessly with the rest of the teeth.
One caveat, though: most veneers can look bulky if placed directly on the teeth. To accommodate this, traditional veneers require that some of the enamel be removed from your tooth so that the veneer does not add bulk when it is placed over the front-facing side of your tooth. This permanently alters the tooth and requires it have a restoration from then on.
In many instances, however, a "minimal prep" or "no-prep" veneer may be possible, where, as the names suggest, very little or even none of the tooth's surface needs to be reduced before the veneer is placed. The type of veneer that is recommended for you will depend on the condition of your enamel and the particular flaw you wish to correct.
Many dental patients opt for veneers because they can be used in a variety of cosmetic situations, including upgrades to previous dental work as Howie Mandel experienced. So if slight imperfections are putting a damper on your smile, veneers could be the answer.
If you would like more information about veneers and other cosmetic dental enhancements, please contact us or schedule a consultation. To learn more, read the Dear Doctor magazine articles "Porcelain Veneers" and "Porcelain Dental Crowns."
By Summit Dental Group
March 27, 2020
Get a straighter, whiter, and more perfect smile with porcelain veneers from our Waterford office
How often do you notice people's smiles? Probably quite a bit, especially if you are a bit self-conscious about the look of your own set of teeth. Fortunately, if you'd like to improve your appearance, our Waterford, MI, dentist, Dr. Steven Rollins, has a cosmetic dentistry option for you: porcelain veneers.
So what is a veneer?
Veneers are thin porcelain shells that are bonded permanently to the front of your smile to cover flaws and to improve the overall shape, size, and appearance of one or more teeth. Most people turn to veneers to enhance their entire smile, but you may also choose to receive veneers for a few teeth or even one cosmetically flawed tooth. This cosmetic dentistry is fully customized to your needs.
Could you benefit from veneers?
In order to receive veneers that will meet your cosmetic needs, we will first need to take impressions of your teeth. This ensures that your restorations offer a natural, perfect fit. Since veneers cover the entire outer surface of your teeth, this means that we have the ability to completely modify the alignment, shape, and color. Dental veneers can easily address:
Minor overlapping or crowding
Gaps between teeth
Slight crookedness
Discolored teeth
Chips and cracks
Oddly shaped or extremely worn-down teeth
"Gummy smiles"
What are the advantages of dental veneers?
Yes, there are a variety of different ways to improve your smile and our dental team is happy to sit down with you to determine whether veneers are the right fit. Some of the benefits associated with veneers include:
Veneers are extremely durable, which means they can last up to 15 years or longer before needing to be replaced
Veneers are made from porcelain, which is stain resistant
These restorations could reduce tooth sensitivity, particularly teeth that are sensitive due to excessive wear
Veneers can provide teeth with any additional layer of support and strength
Giving adults straighter smiles without having to wear braces
Cosmetic dentistry that provides amazing results in just a couple of visits
Minimal tooth preparation and no anesthesia
Interested? Give us a call
Are you interested in receiving dental veneers? Ready to find out if you are the ideal candidate for veneers? If so, call Summit Dental Group in Waterford, MI, today at (248) 681-3600 to schedule your consultation.
By Summit Dental Group
October 17, 2017
Dental veneers help you show off your best possible smile. Veneers conceal a variety of cosmetic problems and imperfections in teeth.
Uneven surfaces, discolorations, cracks, chips and uneven spacing between teeth can all be corrected with veneers. In Waterford, MI, dental veneers are placed by Dr. Steve Rollins at Summit Dental Group.
What Are Veneers?
Dental veneers are extremely thin covers applied to the front of teeth in need of cosmetic improvement. Once applied, the veneers conceal any cosmetic imperfections in the natural tooth. Such imperfections include discolorations, chips, cracks and more. Veneers are commonly made from porcelain, which closely resembles natural tooth enamel. Once applied, veneers look just like your natural teeth. To place veneers, a thin layer of enamel is first shaved off the tooth's surface. Then the veneer is permanently cemented in place with an adhesive.
Benefits of Veneers
There are many ways dental veneers help you show off your best possible smile. They can be used to hide a variety of cosmetic imperfections. In Waterford, dental veneers are available at Summit Dental Group and can be used to correct or conceal the following flaws:
Chipped teeth
Teeth with cracks
Stained or discolored teeth
Oddly shaped teeth
Teeth with uneven surfaces
Teeth with uneven spacing
In addition to concealing a variety of cosmetic imperfections, another benefit of veneers is that they look like natural teeth. Dental veneers are custom made for you. The size, shape and color are all matched to your existing teeth so they blend right in. Once placed, no one will know you are wearing veneers. An additional benefit of dental veneers is that they are cemented in place so there is little risk of them falling off or slipping out of place. When cared for properly, veneers can last for many years.
Show off your best possible smile with dental veneers. They can completely transform the appearance teeth by concealing various cosmetic imperfections. For dental veneers in Waterford, MI, schedule an appointment with Dr. Rollins by calling Summit Dental Group at (248) 681-3600.