Posts for tag: tooth decay
By Summit Dental Group
February 22, 2020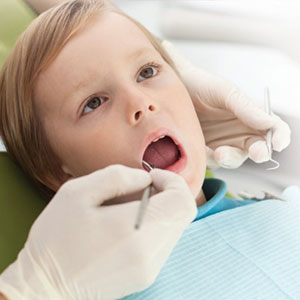 Although techniques and materials have changed, dentists still follow basic principles for treating tooth decay that date from the late 19th Century. And for good reason: They work. These principles first developed by Dr. G.V. Black—the "father of modern dentistry"—are widely credited with saving millions of teeth over the last century.
One of the most important of these treatment protocols is something known as "extension for prevention." In basic terms, it means a dentist removes not only decayed tooth structure but also healthy structure vulnerable to decay. But although effective in saving teeth, practicing this principle can result in loss of otherwise healthy tissue, which can weaken the tooth.
But with new advances in dentistry, decay treatment is getting an overhaul. While Dr. Black's time-tested protocols remain foundational, dentists are finding new ways to preserve more of the tooth structure in a concept known as minimally invasive dentistry (MID).
Better diagnostic tools. Because tooth decay can ultimately infect and damage the tooth's interior, roots and supporting bone, the best way to preserve more of the tooth structure is to treat it as early as possible. Now, new diagnostic tools like digital x-rays, microscopic magnification and optical scanning are helping dentists detect and treat decay earlier, thus reducing how much tissue is removed.
Better prevention methods. Oral hygiene and regular dental care are our basic weapons in the war with tooth decay. In addition, utilizing topical fluoride in combination with a milk-derived product called CPP-ACP dentists can get more of the cavity-fighting organic compound into the tooth enamel to strengthen it against acid attack.
Better treatment techniques. Using air abrasion (a fine particle spray that works like a miniature sandblaster) and lasers, dentists can now remove decayed structure with less harm to healthy tissue than with a traditional dental drill. And new, stronger dental fillings like those made with composite resins require less structural removal to accommodate them.
With these innovative approaches, dentists aren't just saving teeth, they're preserving more of their structure. And that can improve your overall dental health for the long-term.
If you would like more information on minimally invasive dentistry, please contact us or schedule an appointment for a consultation. You can also learn more about this topic by reading the Dear Doctor magazine article "Minimally Invasive Dentistry: When Less Care is More."
By Summit Dental Group
September 05, 2019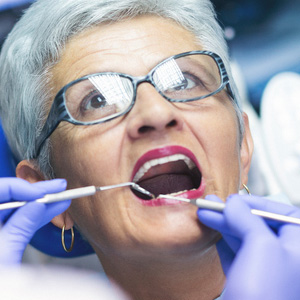 As we age we become more susceptible to dental diseases. A common but often initially unnoticed problem for seniors is root decay.
We're all familiar with tooth decay in the crown, the visible tooth above the gum line. Bacteria feeding on leftover sugar in the mouth produce acid, which at high levels erodes the teeth's protective enamel. This forms cavities and, if untreated, deeper infection within the tooth that could reach the bone via the root canals.
But decay can also directly attack a tooth's roots below the gum line. Roots are made of dentin and covered by a very thin layer of mineralized tooth structure called cementum.  Cementum, which is much softer than enamel, is often lost because of its thinness, thus exposing the root's dentin. This can make the area more susceptible to decay than the enamel-covered crown. Normally, though, the roots also have the gums covering them as added protection against bacterial infection.
But gum recession (shrinkage), a common experience for people in their later years, can expose the root surfaces. As a result, the roots become much more susceptible to decay. And an ensuing infection could spread more quickly into the interior of the tooth than decay originating in the crown.
That's why it's important to remove the decayed material and fill the root cavity to prevent the infection's spread. While similar to a crown filling, the treatment can be more difficult if the root cavity extends below the gum line. In this case, we may need to perform a surgical procedure to access the cavity.
There are other things we can do to help prevent root cavities or limit their damage. We can apply fluoride varnish to strengthen the teeth and provide extra protection against cavities, or prescribe a fluoride rinse for use at home. We can also keep an eye out and treat periodontal (gum) disease, the main cause for gum recession.
The most important thing, though, is what you do: brush and floss thoroughly each day to remove bacterial plaque and limit sugary or acidic foods in your diet. Preventing decay and treating cavities as soon as possible will help ensure you'll keep your teeth healthy and functional all through your senior years.
If you would like more information on preventing and treating tooth decay, please contact us or schedule an appointment for a consultation.
By Summit Dental Group
June 17, 2019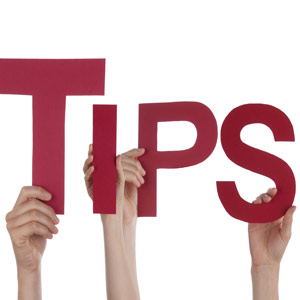 Most often, all of your child's primary teeth will eventually be replaced by permanent teeth, but you shouldn't consider them less important — there are serious consequences for losing a primary tooth prematurely. Besides providing a means for a child to chew food and speak clearly, primary teeth also save space for the permanent teeth to erupt; a premature loss could lead to malocclusions (bad bites) that may result in costly orthodontic treatment later.
That's why it's important to fight tooth decay in primary teeth. By keeping them healthy and in place until it's time for their departure, their permanent replacements have a better chance of erupting into their proper positions.
Here are 4 tips for preventing tooth decay in primary teeth:
Begin daily oral hygiene when teeth first appear. Begin brushing with fluoride toothpaste as soon as the first primary teeth come in. Brushing removes bacterial plaque, the primary cause of tooth decay, and fluoride strengthens enamel. Because they tend to swallow toothpaste rather than spit it out, use just a smear of toothpaste for infants and toddlers, and a pea-sized amount for ages two and older.
Start regular dental visits by the child's first birthday. By beginning regular checkups around age 1, we'll have a better chance of discovering developing tooth decay or other problems early. You're also setting a good foundation for what should be a lifelong habit for optimum dental health.
Limit sugar consumption. The oral bacteria that cause tooth decay feed on leftover carbohydrates like sugar, so you should limit intake especially between meals. One culprit to watch out for: a bedtime bottle filled with formula, milk or fruit juices, all of which contain carbohydrates (sugar). Water or no bottle at all is a better alternative.
Consider topical fluoride or sealants for extra protection. In some circumstances, we may advise protecting the enamel of newly erupted teeth with an applied sealant. These protective coatings fill in porous pits and fissures in young teeth to deny access to disease. Supplemental fluoride will further strengthen young tooth enamel.
Taking these measures and remaining vigilant to the first signs of decay can go a long way toward preserving your child's teeth. Their future oral health depends on it.
If you would like more information on dental care for children, please contact us or schedule an appointment for a consultation. You can also learn more about this topic by reading the Dear Doctor magazine article "Dentistry & Oral Health for Children."